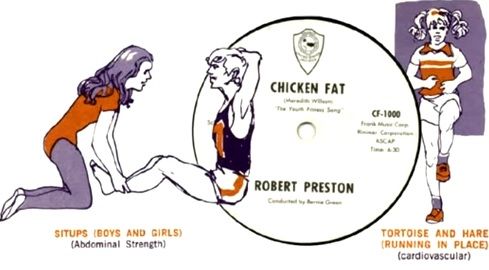 I hated gym class with the passion of a million fiery suns (not to mention the one piece gymsuits that had to be ironed or they marked you unprepared). Just hearing this song made me break out in sweat and hives. It was torture - using the voice of the man I adored as Professor Harold Hill to show just how clumsy and uncoordinated I was. Gym class, meet Clockwork Orange.
Thank goodness I can watch the musical but
Go You Chicken Fat, Go
still makes me that little bit nauseous. **shudders** Any fellow sympathizers out there who suffered as I did?
There's a commercial out currently for the Apple iPhone 5s that gives me chills every time the music track kicks in. Being the kind, generous person that I am, I humbly offer to share the buggering earworm with you:
Current Mood:

nostalgic