So many posts composed in my head, yet nary a one has actually made it to LJ. For some reason my fingers have gone mute. I will, however, attempt to remedy this sitch by showing you a whole bunch of lovelies that Beloved has garnered from the Spark and Burn Awards.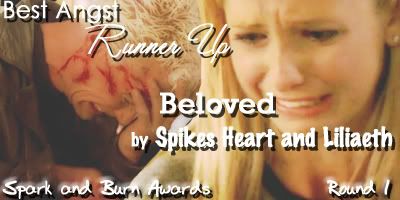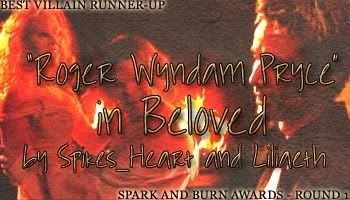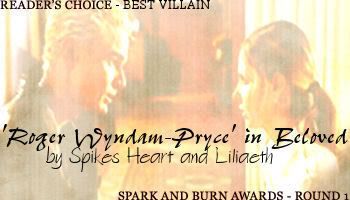 liliaeth and I are both happily flabbergasted that the fic continues to please, and hope to have a new chapter out soon. Like sometime before the year ends **glances anxiously at Buffy!Muse**

Extra special congrats to everyone else who was nominated, and to all the other winners. Forgive the non-reiteration of names... I wouldn't want to miss anyone on purpose. Lots of lovely reading for me to do in my 'spare' time.



Brava, all!