Halloween 2006!

Kids, costumes, and one very happy Grandma! The bestest moment I've had since I first left da Bronx in 2002.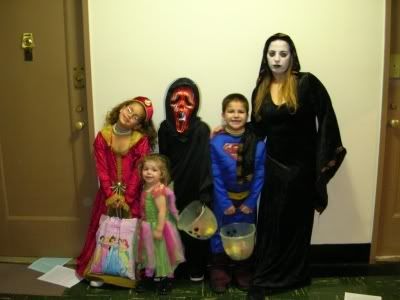 From left to right:

Kayla (friend), Kayla, Avery, Stephen, and Melissa



And of course I got all misty... this is the same wall I took years worth of Halloween pictures of Melissa and my boys when they were younger than Avery and Stephen! Oh my... I'm all faklempt! Talk amongst yourselves. Subject? Time flies.