Wishing everyone on my friends list the warmest and happiest of Thanksgivings possible.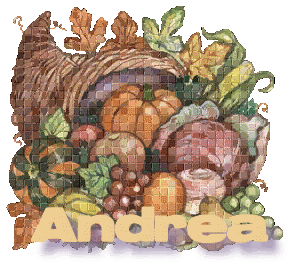 Pretty graphic by
sunflwgal


A Few Things I Am Grateful For This Year:

To be back in New York.

To have seen my children.

My health, such as it is. It could always be worse.

My cats' health. They're now 13 years old.

Did I mention being back in New York? Just making sure.

The help of my family to get me back to New York.

The apparent return of my little muse. Ah, she was so missed.

All of YOU!!


.