I'm even being doughnut-gal!!! (See icon)
Anyway, I know I've been missing from active LJ participation for many, many months. I've not posted a thing that wasn't a meme, a few and far between chapter, or most recently my little dragon obsession. I'm gonna try and change that.
Life is, as always, insane. If I can work up the nerve, eventually I'll grouse about it here, but in the mean time, I've family photos to share with y'all.

Meet: Chloe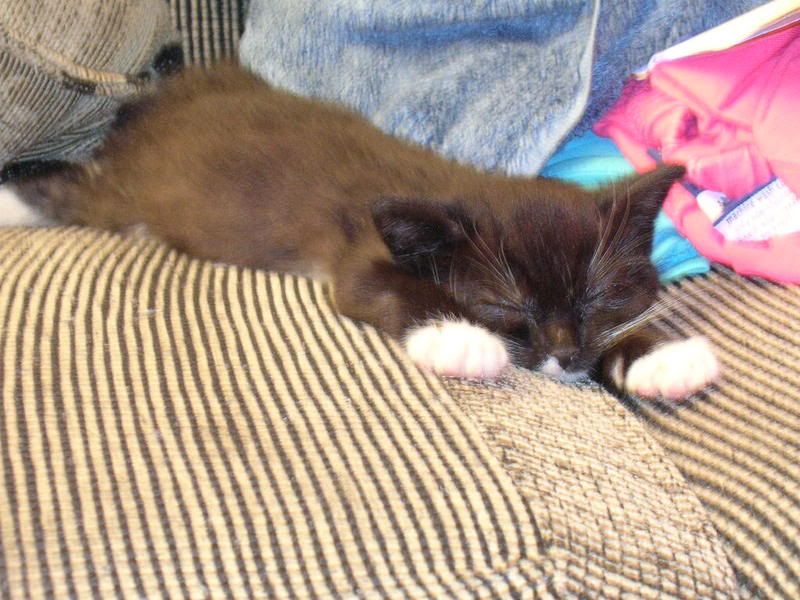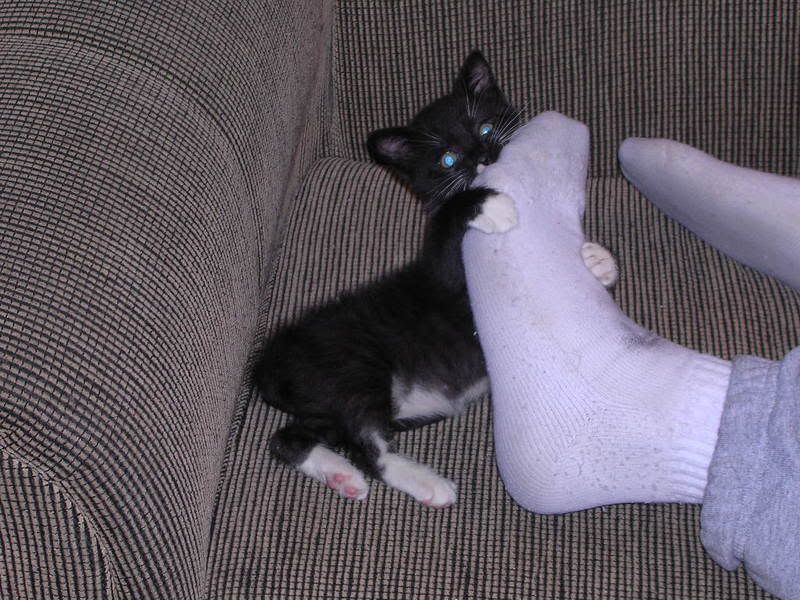 Chloe was a one month old Tuxedo kitten found in the park across the street from where I live by my elder's friend, Nikki, last October. Since she had 4 cats of her own, I got to foster Chloe until she was given a clean bill of health from the vet.
Unfortunately, it turned out that
(
Collapse
)
Blech.
A little dropper force-feeding and we thought we'd be in the clear. Oh no, of course not. Poor little gal was diagnosed with feline leukemia, and we spent the next month in and out of the vet's office, until finally the kindest things we could do was have her put to sleep. Further details are unnecessary. Needless to say, I have her picture on my dresser in a place of honor. *sniffs* Rest in Peace, Chloe. Your life may have been short, but you touched many people.

Meet: Tigger and Minx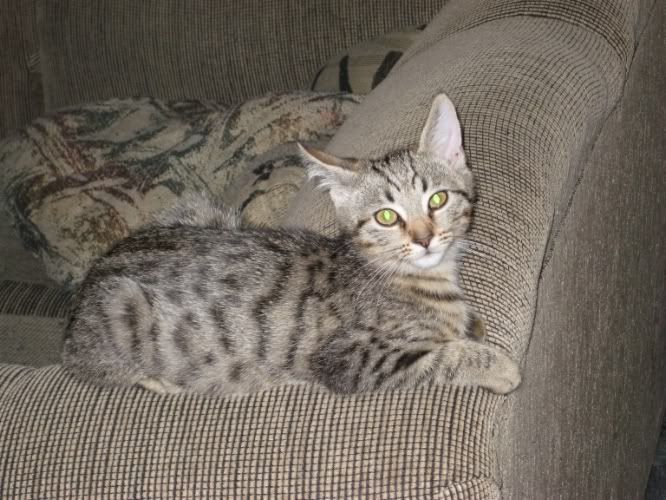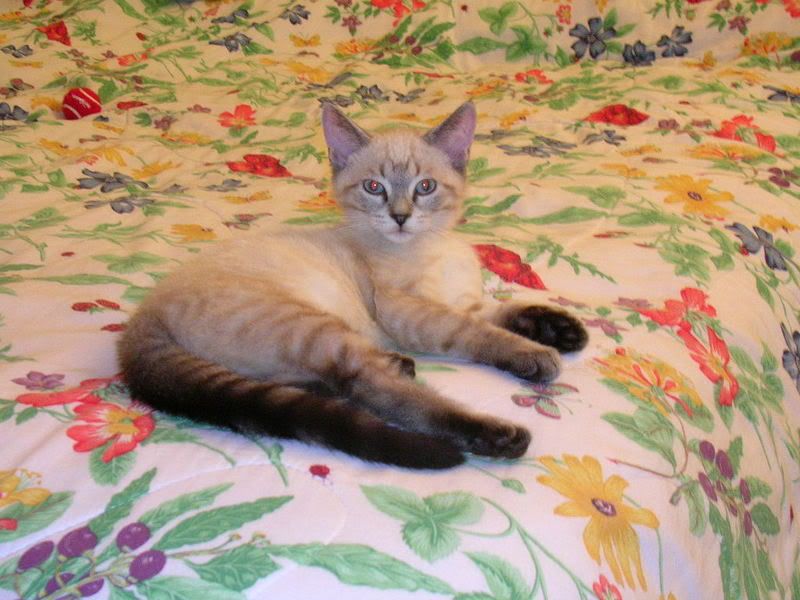 (
Collapse
)
It seems as if little Chloe softened the heart of my elder, and on April 26th, he surprised me by bringing home two of the most adorable 9 week old kitties! HIS! he declared. MINE! I silently vowed. And guess who cares for them all day, and does their litter and feeds them, and medicates them when they're sick, and so on and so forth? Me, of course, as it was in the beginning with
Ringo and Juliet
, it is now, 16 years later with Tigger and Minx.
They've helped to lower my blood pressure, and keep what little sanity I possess. One of the few spots of pure sunshine in my life these days. And yes, they are constantly cuddled up to one another, unless they're fighting over who gets what catnip filled toy. **grins**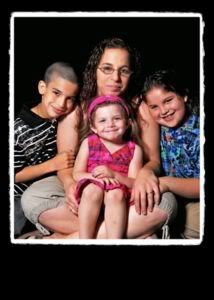 Melissa and the Grandbabies



(

Collapse

)



These guys are my pride and joy. And growing up so fast, too. This photoshoot was one of the more inventive I've ever seen for school photos. Way less boring than what most of us sat through as kidlets. I found the results impressive.
I give Melissa a lot of credit as a mama... her kids haven't had it easy over the past year or so, yet they've all come through with flying colors. Heart issues, broken bones, brain surgery... I have a lot to be thankful for in regards to my extended family.
~~*~~
Well, there you have it - whilst the post isn't exactly about me, it is
about
me. I really needed to break the ice that had formed around my journal, and we'll see if I can get a more life-issues post up in the next few days.
Been here skulking in silence, but reading and enjoying all fic and personal posts. And dragons! Let's not forget about my new
obsession
.