Something nice to tell about for a change. Seems one of my fics,
No Good Turn
, has won a pretty in the 5th round of the
Fang Fetish Awards
.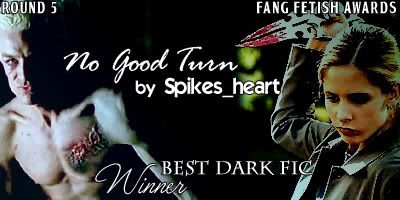 Gotta say I'm pretty thrilled, what with all the wonderful fic in contention. Congratulations to all the winners, as well as all the nominees. You're responsible for many happy hours of reading pleasure (and a sinkful of unwashed dishes, and a bagful of unwashed laundry).