I've been meaning to put this up for the last day or so... Round 4 of the
Fang Fetish Awards
has gifted me with a pretty: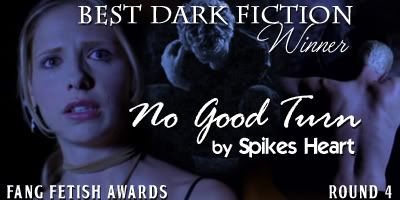 A first time nom and win for:

No Good Turn
So pleased to see it get a little recognition, and many smooches to the anonymous nomination fairy.
Last but not least, congratulations to everyone whose fics were nommed and awarded. What a talented bunch of folks you all are!