.
liliaeth
and I have been hard at work, trying to come up with the next chapter of Beloved. This takes place several months post kidnapping. Please follow the Warning Alert System.
2014
William is ten years old (He will get older eventually, we promise)
Amber Alert
Once again William's at the front and center of things. And… we get visits from two, count 'em two long missing characters. Sort of a guest appearance, you might say.
Please, as always, read and comment! The muse has poked her head out of the closet, wearing a nice magenta wig this time. She thinks it's quite fetching. Feedback is always appreciated.
Goddess bless
willa_writes
- beta extraordinaire and my sunshine, and
gillo
for her Brit expertise and sense of humor. I'm still giggling over Fyarls doing calligraphy. Don't ask. **grins**
To read
Beloved
from the beginning, go
Here
.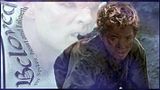 Full-sized banner by
liliaeth
beneath the cut.
(
Collapse
)
.