.
liliaeth
and I offer the next chapter of Beloved. This takes place several months post kidnapping. Please follow the Warning Alert System.
2014
William is ten years old
Amber Alert
The angst inherent with a child under stressful conditions. It's been a hard day's night for our intrepid lad.
Please, as always, read and comment! We're looking for teensy tiny wigs – seems the Muse is losing her hair and won't be seen in public without her tresses done to perfection. Feedback wouldn't hurt.
Goddess bless
willa_writes
- beta extraordinaire and my second brain, and
gillo
for her Brit expertise and plot pointing.
To read
Beloved
from the beginning, go
Here
.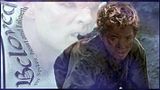 Full-sized banner by
liliaeth
beneath the cut.
(
Collapse
)
.