.
William's second birthday finally reaches its conclusion, and a certain vampire is not a happy camper. Lies are exposed, new vistas explored and unexpected company arrives.
liliaeth
and I present the next chapter of Beloved - the first of hopefully many in 2006. Please, as always, read and comment! If you make one resolution this year, be it to feed the feedback addicts. **hugs you all**
Happy and Healthy 2006 to you all!
To read
Beloved
from the beginning, go
Here
.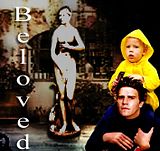 Full-sized banner by
liliaeth
beneath the cut.
(
Collapse
)
.