Lifted from
vampkiss
and everyone else:

Which annoying fan are you?
brought to you by
Quizilla
**snickers**
.
Look! Time has finally passed, and
liliaeth
and I have the next chapter of Beloved for you – Little William's turning TWO! Please, as always, read and comment! It's like non-caloric chocolate binging - no consequences (and hopefully good taste).
To read
Beloved
from the beginning, go
Here
.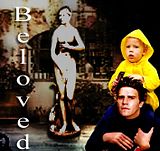 Full-sized banner by
liliaeth
beneath the cut.
(
Collapse
)
.
.
Is it possible to convert a file from PDF to Word when you only have the free Adobe reader?

If not, does anyone know of good freeware or shareware that will convert these files from PDF to Word?"
.