All those lovely comments on previous chapters sparked the muse once more.
liliaeth
and I have the next chapter of Will's story. Does he get away from Drusilla? Hope you enjoy, and please, as always, read and comment! It's most appreciated. **smooches all around**
To read
Beloved
from the beginning, go
Here
.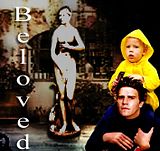 Full-sized banner by
liliaeth
beneath the cut.
(
Collapse
)
.