ETA: Changed chapter title.
I give early thanks to the muse for providing the next chapter in Beloved's saga.
liliaeth
and I offer the further adventures of little William and his entourage. Please read and review - comments build strong bodies twelve ways. **grins**
To read
Beloved
from the beginning, go
Here
.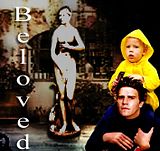 Full-sized banner by
liliaeth
beneath the cut.
(
Collapse
)
.