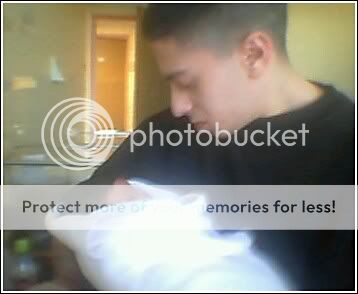 We have Stephen, Avery and the newest grandchild, Kayla Abagail, or Abagail Kayla - the little wench herself - and my son Michael and his god daughter.

So now my Melissa has three children, Avery - 5 1/2, Stephen - 3 1/2, and AK - 15 hours old. Mother and daughter doing well. I miss them and I love them.

And Melissa's getting a tube of crazy glue as a present from me. She's only 25 years old.