We'll miss you Nicole. You'll always be in our hearts.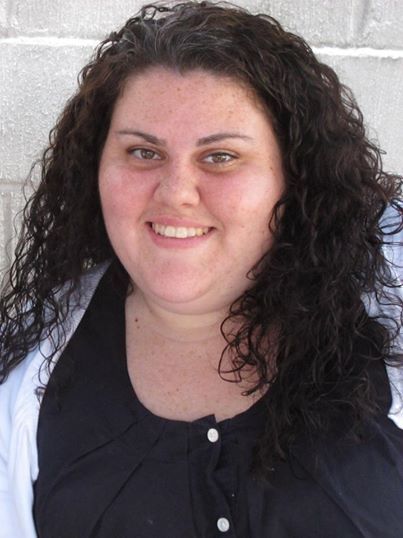 Gone too soon, rest in peace, sweetheart.

On Friday, June 20th, the sweetest, warmest, most tender-hearted young woman I know lost her battle with ovarian cancer. This fucking disease cut short her life at the age of thirty-four. She leaves behind grieving parents, siblings, god-children, and scores of friends.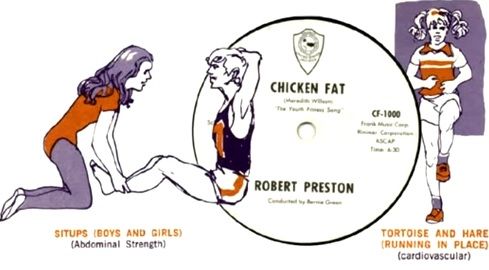 I hated gym class with the passion of a million fiery suns (not to mention the one piece gymsuits that had to be ironed or they marked you unprepared). Just hearing this song made me break out in sweat and hives. It was torture - using the voice of the man I adored as Professor Harold Hill to show just how clumsy and uncoordinated I was. Gym class, meet Clockwork Orange.
Thank goodness I can watch the musical but
Go You Chicken Fat, Go
still makes me that little bit nauseous. **shudders** Any fellow sympathizers out there who suffered as I did?
There's a commercial out currently for the Apple iPhone 5s that gives me chills every time the music track kicks in. Being the kind, generous person that I am, I humbly offer to share the buggering earworm with you:
Current Mood:

nostalgic
I happily add it (All ten movies) to the shelf to sit next to the Buffy set, and Beauty and the Beast set he's also bought for me, and the Angel set I bought for myself. I do believe I have a re-watch coming up soon.
Ah, my first fandom, my first character crush (Spock, of course) and my first slash OTP (Kirk/Spock).
It's nice to post something pleasant. I hope this trend continues. *smiles*
My elder son, the one I live with, sent me a little prezzie from Amazon.com today. "Because it's Tuesday," he said.
Current Mood:

giddy
Thank you so much, oh anonymous sweetheart for my wonderful, much needed hug. You have no idea how much that means to me right now. **smooches**
Current Mood:

grateful
(
Vague descriptions of medical procedures - enter at your own risk
Collapse
)
Today, I'm planning to spend time with family. A bunch of hours with the grandchildren are good for the soul, I always say. Even if I don't keep in touch as much as I want to, I'm always thinking of my LJ friends/family and checking out all you better posters daily.
Have yourself a merry little Christmas, or just some cool family time. Peace, loves.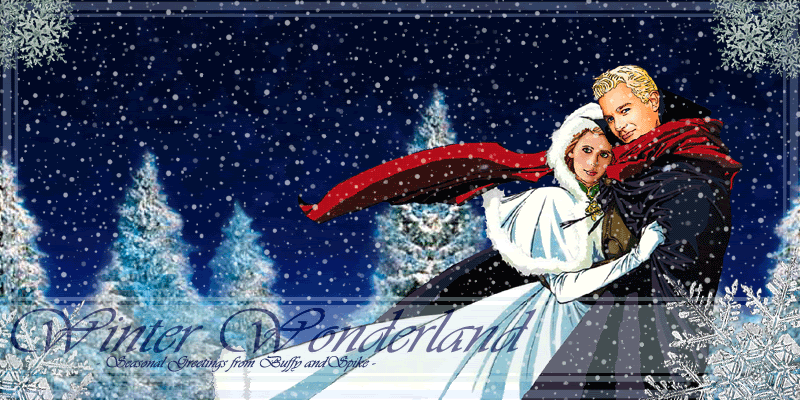 Delightful graphic by
deedo_2313
I have the official title of the world's worst chronicle keeper ever! Best to try and get this out before the year ends.
I'm off to have that biopsy today... with luck, I'll be back this evening with a small state of the me post. Wish me luck!
Anyway, sorry I've fallen off the map since my lovely diagnosis. I didn't mean to, but...
(
Latest Health News
Collapse
)
And that's the way it is as of today.
... Especially since nobody is guaranteed a future.
Current Mood:

shaken, not stirred
Current Mood:

depressed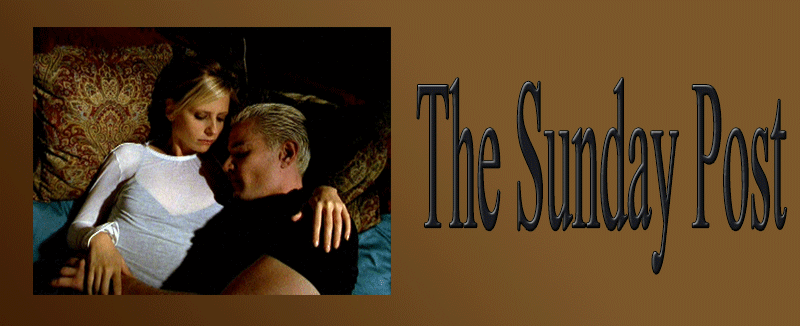 Well folks, we've reached the halfway point in our first Sunday Post challenge – two weeks left for the prompt "Tenth Anniversary."
We'd like to thank everyone who's participated so far, and would like to encourage you to post something else in August.
More importantly, we'd like to hear what you have to offer in the way of prompts for September's challenge, or you'll be stuck with whatever
just_sue
and I come up with.
As of now, you still have to join the comm to view and post.
Current Mood:

content
spuffy_haven
's The Sunday Post challenge. You have to join the community in order to read it. Hopefully I won't be the sole poster. Eventually, I'll re-post it here, on my own LJ, and on my Ao3 account.
Go join, read, and post your own pretty, be it artwork or fic. We need our Spuffy lovers to stand united. Make some noise - hope to see you there.
Well, I've posted the initial offering to
Current Mood:

nervous